Extend automation to data centers (without freaking anyone out)
By extending automation across IT infrastructure, and layering on intelligence, organizations can increase operational efficiencies, improve user experiences, and more.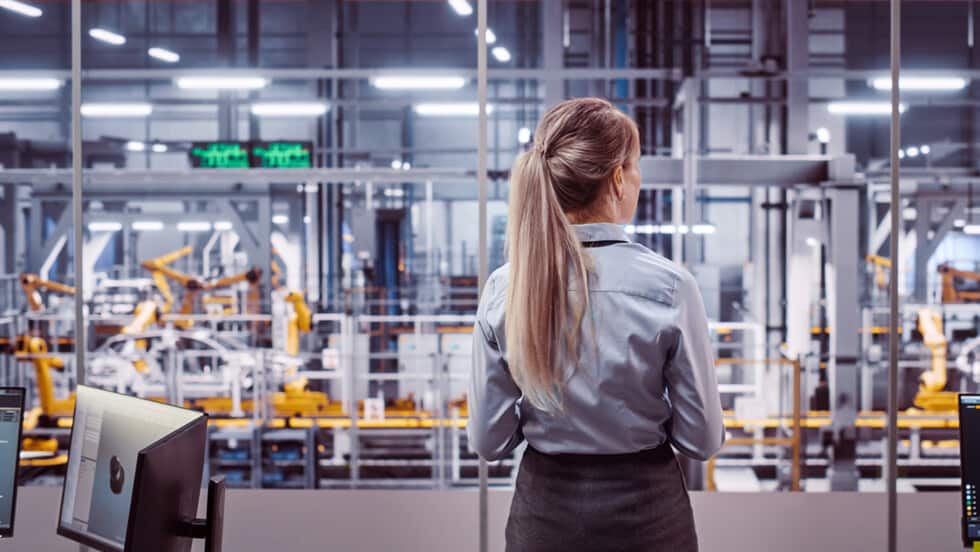 Many organizations have deployed robotic process automation and workflow automation to help employees do their jobs more effectively. However, CIOs and their IT teams are discovering that automation has a much larger role to play across the organization — from the data center out to the network edge.
Automation provides multiple opportunities to reduce IT complexities and accelerate business outcomes, according to Kamran Amini, Vice President and General Manager of Server, Storage & Software Defined Infrastructure Business Units at Lenovo.
"Managing IT has become operationally complex due to all the infrastructure in use — including devices, servers, virtual machines, and clouds," Amini says. "Automation has incrementally helped organizations improve the lifecycle management of this infrastructure."
Adding intelligence to operations
Now, he adds, IT teams are looking to pair automation with artificial intelligence (AI) to scale automation orchestration across IT operations, a practice known as AIOps. This next layer is driving business efficiencies, reducing operational risks, and improving data-center management. Intelligent automation and orchestration make it easier to implement security policies and updates, perform infrastructure health checks, and more, says Amini.
Many organizations are modernizing infrastructure with numerous sensors and other endpoints, which provide a significant amount of data. An AIOps approach can automatically collect this data, analyze it, apply intelligence, and proactively predict failures or alert staff to end-of-life issues. That's a big step forward from waiting until a server or application crashes to reactively fix a problem.
"Intelligent automation can predict the issue and proactively place a service call for a replacement part," Amini says. "We've seen where the customer never realized a system was failing until the technician arrived to replace a part. So automation not only minimizes hardware outages, but also the impact of those outages. It's one less opportunity for the infrastructure to fail."
A more disciplined approach to lifecycle management
Intelligent automation enables a more disciplined approach to system upgrades, further reducing operational risk. "If I have a pool of 1,000 servers that need firmware updates. I don't want to update all of them at the same time because if there's a failure during the upgrade process, then all the servers are potentially exposed."
Instead, models can be set up to perform rolling upgrades, starting with 10 servers, confirming the installation was successful, then moving on to the next set of 10.
"If we have enough intelligence about our infrastructure, if we know something is going wrong, we can take steps to fix it before the customer has to pick up the phone and call the help desk," Amini says.
Extending the reach of automation
As intelligent automation evolves, organizations are able to further extend its reach to edge and cloud deployments.
"Automation software has the power to massively scale deployments from one IT environment to another," Amini says. "This is where the technology gets interesting and where we're seeing a lot of excitement around the possibilities."
The ability to deliver one-click updates, patches, and even provisioning of infrastructure, including operating systems and user devices, provides extended business value amid today's distributed workforces and IT architectures.
For example, consider a local government IT department that is managing the city's traffic lights. "A server can sit on a light post to monitor traffic. But you can't have IT people going to every traffic light to run an update or patch," Amini says. By adopting software automation and orchestration, IT personnel can remotely manage that server or device with one click.
Similarly, intelligent automation provides faster provisioning and failover to the cloud. It could be used as a potential disaster recovery model in the event of a weather-related event to move applications and systems to a public cloud to ensure ongoing services. Or, if an enterprise sees that a pool of virtual machines on a server is starting to fail, they could be moved to another host with one-click automation.
"These are just a few of the scenarios where intelligent automation and orchestration are making a difference," Amini says.
Preparing for the automation journey
IT teams just starting down the path toward intelligent automation in the data center should start by gaining a clear understanding of the outcomes the organization wants to achieve.
"Don't look at where you want to go today," Amini says. "Think about where your business wants to be in five years. If you don't take into account your long-term strategy, you risk creating complexity and rip-and-replace environments."
Also, it's important that an automation strategy is flexible enough to support ongoing infrastructure modernization efforts, whether that's moving away from bare-metal environments, adopting containers and microservices, or transforming storage and networking.
"Smarter infrastructure is not just about the hardware," Amini advises. "Rather, it's how hardware and software work together to deliver better value for organizations of any size and scale."
That value can extend in many directions.
"Automation and orchestration give you the ability to go anywhere — cloud, edge, private data center, public cloud," Amini says. "Keep your end goal in sight to ensure your organization achieves the best business value."
Automation: Want more? Watch the So, you got a bot … episode of Lenovo Late Night I.T. Season 2.
Watch the latest episodes of LNIT