Fresh, unfiltered perspectives: The making of Late Night I.T.
A new original web series digs into complex topics – and may just help tech leaders think differently about their roles.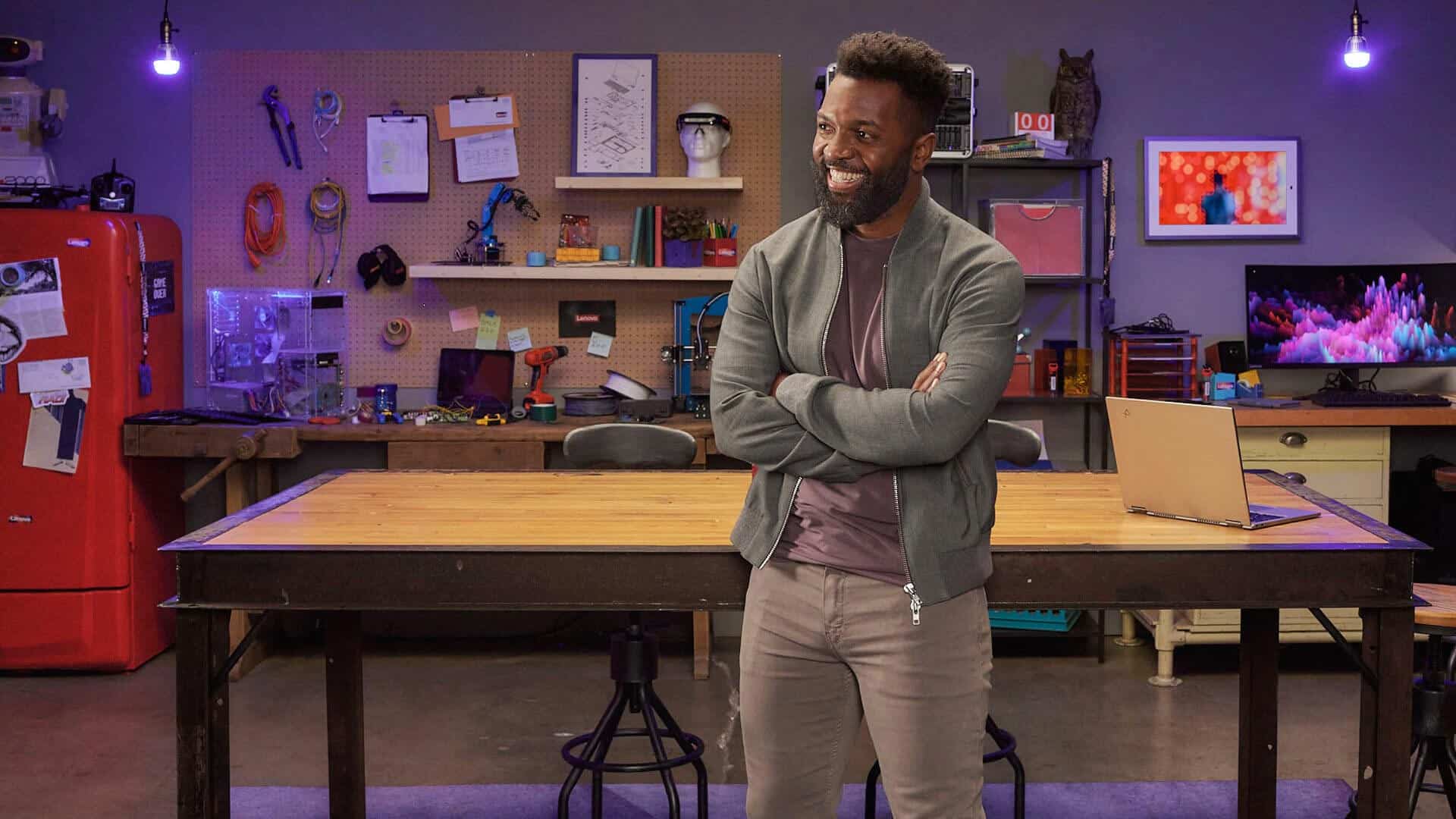 Cutting through the clutter in today's always-on digital world is a big challenge. For CIOs and other technology leaders, finding information that is both informative and entertaining is almost too much to ask for. But it's not an impossible task. Lenovo Late Night I.T. is a new streaming web series that promises to break away from the me-too content that characterizes much of B2B tech marketing and media.
The first season of Late Night I.T., recorded at a Los Angeles studio in the fall of 2021, features a mix of technology leaders and influencers who discuss the topics that are top of mind with the B2B tech community. The show is hosted by Baratunde Thurston, an Emmy-nominated writer, activist, and comedian.
Conceptualized and sponsored by Lenovo, produced by CLICKON, and hosted on CIO.com, Late Night I.T. is an important platform for technology leaders looking for fresh insights about technology's impact not only on their business, but on their people and society at large.
"So often, critical technology and business issues are surrounded by hype and confusion," said John Gallant, Enterprise Consulting Director at IDG Communications, which publishes CIO.com. "Late Night I.T. is designed to provide fresh, unfiltered perspectives and new ideas that will help CIOs and senior tech leaders understand the issues better and make better decisions for their organizations."
Complex topics, with a dose of humor
Thurston's experience – he has worked for The Onion, produced for The Daily Show, advised the Obama White House, and wrote the New York Times bestseller "How To Be Black" – made him a perfect host for this unique series.
"I like translating complex things into something understandable," said Thurston. "I like injecting humor into stuff that feels like where it doesn't belong, but helps. IT might not be the obvious choice, but for me it kind of is."
Because he often integrates technology into his discussions around race, culture, and politics, Lenovo Late Night I.T. offered another opportunity for Thurston to discuss technology's impact on society.
"Humanity and all industries are being dragged into the future by IT," he said. "So the more we understand what's happening in this space, the more we understand what's happening in all spaces."
Thurston showed his comfort with tech subject matter during the interviews, speaking easily about complex topics such as artificial intelligence and edge computing. But he did so in a way that made those discussions more accessible, more personalized.
"It's important to bring some human touch to a subject that can often feel very cold and distant," he said. "The guests exceeded my expectations in terms of their willingness to be silly and let their guards down a little bit."
Priyanka Nayak, WW Brand Director at Lenovo, commended Thurston's "gift of connection."
"We had diverse guests with very different backgrounds, experiences and personalities, and he was able to draw the storyteller out of each one of them," she said. "Who would've ever thought of connecting pomegranates and zero trust, Marie Kondo and data centers, Santa Claus and AI, hip hop and ransomware? But here we are. I hope our viewers find this to be some of the most insightful, unbiased and entertaining dialog around technology that they can put to good use in their lives."
"Something new for us"
Pamela Rucker, who runs a CIO consultancy and teaches professional development programs on digital disruption at Harvard, believes the IT industry is overdue for this type of breakthrough content.
"IT is expanding – it's not just the techs or the coders," said Rucker. "There are so many different voices, and we need to think about how we bring that collective society into the conversation. Programs like this help to do that.
"Those of us in technology tend to love it, and we consume it all the time in many different forms," she added. "I was glad to see there will be something new out there for us."
Rucker appeared on the episode titled "Green IT: The color of money," along with Rob Enderle, president and principal analyst of the Enderle Group, an advisory firm for emerging technology. The two discussed not just the business benefits of green IT, but the broader urgency around improving sustainability for the good of the planet.
"I loved that the conversation was both functional and emotional," said Rucker.
Moments of thoughtfulness
That's a powerful combination that all technology leaders can benefit from as their roles evolve.
"CIOs will come away from Late Night IT with a deeper understanding of our evolving tech world and their own roles, with original insights that will help reshape their thinking and strategies," said Gallant. "All that, and they'll really enjoy the candid dialogue and new voices we're bringing to the forefront."
One of Lenovo's goals for the series is to humanize what can be seen as very complex and unapproachable topics.
"For us at Lenovo 'smarter technology for all' isn't just a tagline and a buzzword," said Sandeep Vasudevan, Executive Director, WW Brand, at Lenovo. "We're always trying to find ways to make the most advanced technologies approachable, inclusive and human for our audience, whether they're a decision maker in business or at home. We hope that conversations like these can continue to help break down the barriers between technology and the people who use it."
To that end, Thurston added one more takeaway for technology leaders watching Late Night I.T.
"I hope this series brings about moments of thoughtfulness," he said. "It's been interesting for me to see people who are champions of their part of the industry pause and say, 'This worries me. … This was hard to deal with. … It took me a while to recover from this incident. … We must do better on diversity and inclusion.'
"As much as technology has been used to drive speed, we need to slow down and think."
Watch the latest episodes of LNIT