How 'as a service' models are helping IT tackle the challenges of monolithic infrastructure
The shift toward consumption-based models for both hardware and software is providing much-needed flexibility and agility to help drive business growth.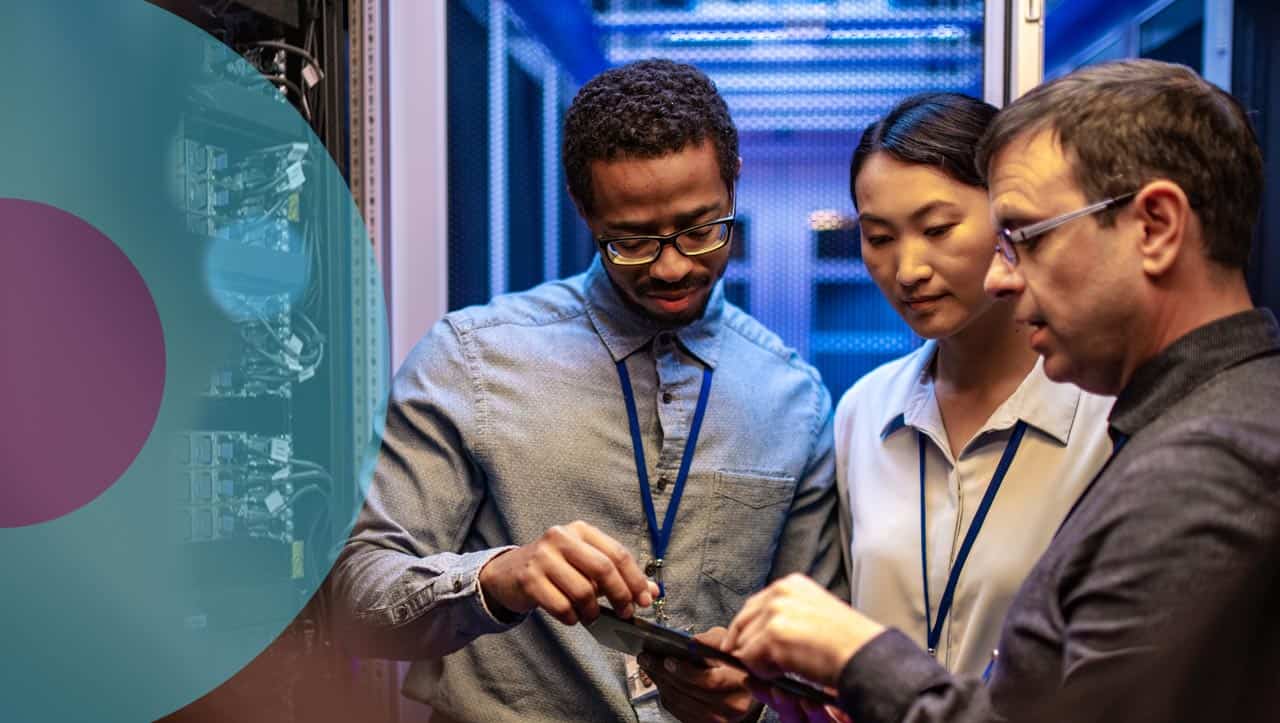 Business and IT leaders are increasingly adopting the "as a service" (aaS) model not just for software, but hardware as well, from data center compute and storage to endpoint devices. The global market for aaS technology is growing at a 24% annual clip, from $94 million in 2018 to $340 billion in 2024, according to Deloitte. CIOs are embracing this approach to gain much-needed budget predictability and flexibility to quickly adapt to changing markets and shifting work models. As-a-service deployment and consumption models also can help organizations unlock strategic value by bridging the gap between business and IT.
One critical driver of pay-as-you-go infrastructure is the desire to convert from a traditional capex model, built around large upfront investments in technology, to an opex model, based on monthly consumption of IT services, says Rob Makin, Executive Director, Worldwide Device-as-a-Service, for Lenovo's International IDG Services business. The opex approach "is driving cost predictability, and during these pandemic times, cost has become exceptionally important to the business," Makin says.
When deploying user devices through an aaS model, companies can access not just the hardware, but also supporting services and software that help IT administrators better deploy and manage the technology throughout its lifecycle via a predictable monthly fee, rather than a significant upfront capital investment.
The aaS model across an IT infrastructure also provides greater efficiency and simplicity, enabling CIOs to launch new initiatives without large up-front investment and then scaling as needed. In a long-term transformation project like an SAP S/4HANA implementation, the impact can be significant.
"In the past you would have had to buy all of your capacity up front regardless of how you are migrating and using it. But with pay-as-you-go you can just buy what you need in the beginning phases of the implementation and then grow and scale as you move forward," says Dale Aultman, Vice President and General Manager for Lenovo's International Infrastructure Services Group Services.
Demand is growing for consumption-based models for hardware in the enterprise. IDC estimates that worldwide annual recurring revenues from dedicated (local) cloud infrastructure-as-a-service offerings for compute and storage will increase from $138 million in 2020 to $14 billion in 2025, with a compound annual growth rate of 152%. For endpoint systems, the device-as-a-service market is expected to grow over the next five years at an annual rate of 43.2%, according to MarketsandMarkets.
"Consumption-driven pay-as-you-go options allow customers to better focus on business outcomes and shift much of the day-to-day technology refresh and system-level support responsibilities to the vendor or cloud service provider," Mary Johnston Turner, IDC's Research Vice President for the Future of Digital Infrastructure Agenda, wrote in the IDC Survey Spotlight.
As-a-service models saves money and improves resource allocation across the entire IT stack while also improving the experience for all stakeholders, from the IT admin to the end user. "The idea is to create something close to a mobile-phone experience. IT creates a service catalog. Employees choose the devices they want, open the box, switch on the device, and in 15 minutes all their apps are there," Makin says. When a user is finished with a device, it can be securely wiped and sent back out into the field.
Reducing complexity is a top driver for aaS adoption. A multinational Fortune 200 company with 130,000 employees in 98 countries was dealing with an overwhelming array of vendors, a mix of capex and opex plans, and different SLAs across the globe. "It was like herding cats," Makin says. In less than a year after moving to an aaS model, the organization has driven down its total cost of ownership significantly.
Obtaining hardware and software infrastructure as a service also lets IT workers tackle higher-value tasks rather than being bogged down by day-to-day chores. A pharmaceutical company in Latin America freed up 40% of their IT teams' time and reduced the time it takes to create virtual machines by 98%. "Organizations are freeing up capital that can be invested into the core business, while enabling IT to focus on more business process tasks," Aultman says.
Factors to consider
IT and business leaders can make the transition to an aaS model smoother by addressing some key considerations:
Managing cultural issues. Some IT staff might remember the days of outsourcing from 20 years ago and worry that shifting to aaS represents something similar. (It doesn't.) Freeing up time and assigning IT staffers to focus on higher-end projects might involve reskilling or upskilling. Some will embrace this shift, but others might be hesitant. IT leaders need to work with staff to understand the motivation for the change and the opportunities it creates.
Setting realistic expectations about the cloud. Some companies assume that moving everything to the public cloud is a magic bullet that will save money. But most need a more nuanced blend of public and private cloud. "It's not one size fits all," Aultman says. Some organizations are learning the hard way: 27% of respondents in IDG's 2020 Cloud Computing Survey said they're moving some cloud-based applications and workloads back to their on-premises environments.
Reinventing outdated or inefficient workflows and processes. CIOs should view the shift to the aaS model as an inflection point during which they can change aspects of their operations rather than just moving the same processes to a new platform. Rethinking old ways of doing things can lead to better efficiencies that further justify the new approach.
Budget planning. Moving to IT as a service requires involvement from the CFO and finance department. In constructing a plan and building a case for changing, CIOs must analyze each aspect of the move and create a business plan with specific projections of the efficiencies and benefits to be gained.
Adopting an aaS model is an important part of modernizing and transforming a business, but it is as much a mindset shift as a technology shift. Business-oriented CIOs have an opportunity to create a new operating model for IT that is more flexible, scalable, and responsive to the needs of the business.
Watch the latest episodes of LNIT