Want to lead ESG company-wide? Consider your data center.
CIOs can turn the concept of sustainability into reality for their organization by reducing IT's carbon footprint with technologies and policies that are good for both the planet and the bottom line.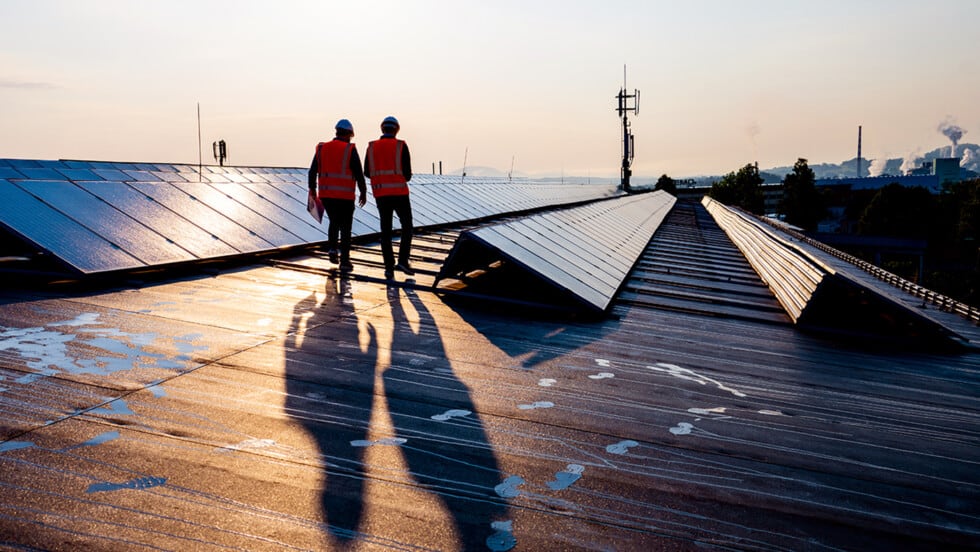 Your customers, investors, even your employees are actively seeking relationships with organizations that have made a commitment to adopt the emerging principles of environmental, social, and governance (ESG), a strategic framework for identifying and addressing organizational goals around sustainability, workplace culture, and corporate risk.
A 2021 PwC study found that 83% of consumers think companies should actively shape ESG best practices, and 86% of employees prefer to work for companies that care about the same issues they do.
Within the environmental pillar of ESG, sustainability strategies depend in large part on reducing the impact that IT operations have on both financial and carbon bottom lines. McKinsey research holds enterprise technology responsible for emitting 350 to 500 megatons of carbon dioxide equivalent gases every year, with IT infrastructure responsible for 10% of their companies' total energy usage.
However, even with environmental compliance requirements and public scrutiny on the line, a 2021 CapGemini study found only 43% of executives said they were aware of their organization's IT footprint. A mere 18% reported they had a comprehensive strategy for achieving sustainable IT.
CIOs who can turn sustainability concepts into reality and reduce the carbon footprint of their IT infrastructure can help set the standard for ESG efforts across their entire organization.
Measure before cutting
Meeting the targets of a sustainability initiative means first establishing an accurate baseline from which future progress can be measured, says Claudia Contreras, Executive Director of Global Sustainability Services at Lenovo. "A first step must be understanding the starting point, next is aligning and validating targets, and finally setting a timeline to achieve them," Contreras explains. With a clear view of current state,  CIOs can map out  specific action plans to reduce carbon footprint – and what  data is required to measure progress.
A recent IDC study supports the importance of benchmarking and measuring sustainability efforts. The research found that technology buyers view data management, collection, and analysis as a top priority for sustainability-focused technology investments in the coming months.
Electricity and heat
Greenhouse gas emissions, climate change, and the consumption of energy sourced from fossil fuels are at the heart of most sustainability initiatives. IT's impact on an organization's carbon footprint is profound: The Shift Project, a European think tank, estimates that digital technologies emit 4% of greenhouse gas emissions, with energy consumption increasing by 9% a year.
"Until we can secure an alternate, reliable, competitive, and efficient source of renewable energy, the consumption of electricity as we know it will continue to be one of the biggest drivers of IT's contribution to carbon footprint," says Contreras.
A lot of that energy is expended on cooling: powering air conditioners and fans to remove the heat produced by racks of servers and routers. "Every single watt that comes into a data center ends up in the room in the form of heat," says Scott Tease, Vice President, General Manager of HPC and AI worldwide at Lenovo. "Once the heat is generated, it must be cooled through air conditioning or heat rejection."
In other words, the amount of electricity needed to power the device itself is compounded by the additional power needed to deal with the heat it emits. With cooling representing an additional 40% of the power required by a data center, "if you can find ways to make a data center's cooling more efficient, then you are attacking a very big part of the problem," says Tease.
Lenovo's solution is a technology called Neptune™, which uses warm water to cool down a data center's servers by doing away with fans and instead bringing 45°C liquid directly to the component producing the heat. "Customers have estimated a 30% to 40% savings in overall power consumption just by moving to warm water," says Tease. "Many data centers rely on the evaporation of water to chill themselves because it's a good way to save energy spent powering fans and air conditioning, but it consumes a lot of water. Neptune's™ warm water loop is closed and uses a tiny fraction of what we would see if we used evaporative cooling.
"The more you can do to power the devices in the data center from renewable sources or non-emission sources, the lower the CO2 contributions are going to be for the operation of that data center," Tease adds.
Sustainable supply chains
The lifecycle of IT equipment is also important to consider when moving to a sustainable IT model. "The concept of a circular economy is crucial.  It's about avoiding waste in the value chain.  Creating products that are durable, repairable and made with resource optimization and regeneration in mind." Contreras says.
Tease recommends that CIOs build sustainability requirements into every IT purchase. "Whether it's a laptop or a server or a storage device, make sure the vendor provides a view of the environmental impact of their offerings," he says. "Do they use packaging that reduces the amount of waste? Are the materials used to build the devices recyclable or circular? Do they offer CO2 offsetting capabilities?"
Lenovo has taken several steps to reduce its own impacts and achieve sustainability targets both up and down its supply chain. Some include:
Recovery, repair and recycling programs to collect and properly dispose of retired hardware, parts, and accessories from customers. "Our goal is to maximize recovery and reutilization of resources by treating used assets as a source of value and not waste," Contreras explains. "Services for parts is a great example of circular economy efforts in action.  Our network is able to reuse over 75% of parts collected.  That is a clear materials savings."
Bulk packaging and rack integration options to reduce waste, not only for consumer electronics but also for data center equipment. "Instead of shipping a bunch of servers in boxes, we ship them in the rack where they will wind up in the data center anyway," says Tease. "We build the rack out in the factory and the parts never go inside of a cardboard box, are never surrounded by plastics or foam. We test it, run it, and ship it so that the customer literally wheels the rack into their data center – and realizes a huge saving in time and waste."
Flexible IT services: Lenovo's TruScale Infrastructure Services give CIOs a pay-as-you-go model for a managed IT infrastructure, cutting back on the waste of a traditional fixed, on-premises infrastructure model while granting the flexibility to expand and contract depending on demand. "Usage models also enable us to be much more effective in managing assets and keeping them in optimal use for longer," says Contreras. "Additional to the customer benefits, this model insert predictability in the process, so we start planning now for the next phase of a device's life."
CIOs have an opportunity to lead their organization's sustainability efforts. A strategy that emphasizes sustainable data centers, more efficient IT equipment and supply chains, and data platforms and tools for tracking progress toward sustainability objectives can have a tangible impact on carbon emissions, setting the tone for the organization's broader ESG agenda.
Want more? Watch the "Rescue from buzzword territory" episode of Lenovo Late Night I.T. Season 2.
Watch the latest episodes of LNIT