How automation is revolutionizing back-office operations
The pandemic underscored the need to gain speed and efficiency for organizations across industries. Automation delivers on both fronts.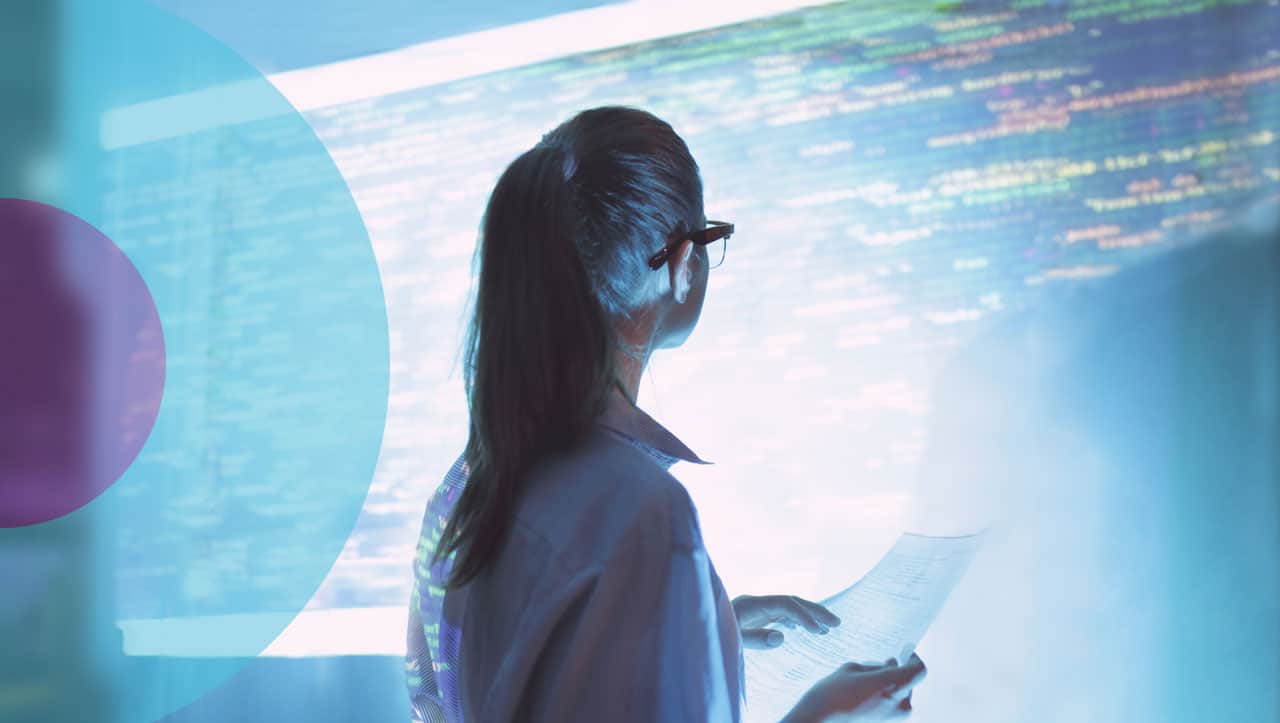 Spurred on by the pandemic, and now by the shift to hybrid work, IT and business leaders are transforming their back-office systems with automation and artificial intelligence. These technologies play a critical role in helping organizations analyze large amounts of data and make better decisions, maintain strong security when employees work remotely, and allocate resources more efficiently.
"The pandemic has pushed companies to invest and to reinvent themselves," says Robert Daigle, AI Business and Innovation Leader for Lenovo's Infrastructure Solutions Group. "We see companies making significant investments to building their own data science teams and using AI in unique ways. It benefits the business because it delivers a competitive advantage, allowing them to differentiate from the competition."
More than 80% of organizations say process automation has increased in importance in the past year, and automating business and IT processes is the No. 1 tactic IT teams are deploying to help their business generate revenue, according to IDG's 2021 State of the CIO report. More than 50% of companies plan to increase their spending on business process and workflow automation in the year ahead, according to IDG's 2021 Tech Priorities poll.
Waves of investment
The sudden shift to remote work and new operating procedures in response to the global pandemic is driving a wave of investment in automation and AI, from hybird work innovation to new process automation in retail, manufacturing, and many other industries.
At the office, companies must accommodate what amounts to multiple workforces—those who are coming back to the office, those who will remain at home, and those who will do both. There, AI technologies can help operations teams to determine space utilization and to allocate space to meet demands that might be in constant flux.
"Sometimes it's just simply finding out what your real estate utilization is," says Thorsten Stremlau, director of worldwide strategic enterprise consulting at Lenovo. "A lot of companies in this new hybrid workplace model are trying to figure out what they are going to do with their office buildings. Do I need more meeting rooms, or do I need more desk space because my workers really want to come in and work at the office?"
For remote workers, automated systems can restrict access to certain information based on an employee's location and the security of their connection.
Retailers have been some of the most active adopters of automation and AI. They are using automation in the back office to roll up data from point-of-sale systems, cameras, inventory, and stock systems, analyzing that information to detect trends and patterns and improve forecasting at a local and global level.
In manufacturing, companies are using computer vision to visually inspect products before shipment to reduce quality control issues and improve customer satisfaction.  Automation systems can also improve security by monitoring supply chain networks to detect intrusions. Another use case involves using AI to perform predictive maintenance, deploying software and sensors that can spot potential machine failures before they happen.
Challenges ahead?
Rolling out automated systems presents new challenges for IT. One is the need to integrate products from an ecosystem of automation vendors. Another is making sure that new systems do not introduce new security vulnerabilities.
Possibly the biggest challenge is how to integrate new systems with legacy systems. "A lot of companies, especially those that were more traditional in the past, still face legacy issues," Stremlau says. "They might have an existing stock management system that simply can't cope with an automation process, and it would be a huge cost to transition."
Organizations and IT staff will need to make tough calls to either move away from systems and migrate their workloads from legacy infrastructure. "One thing we're seeing is a rejection of legacy systems," Daigle says. " Organizations are frustrated because they're generating large amounts of data that could be used to serve customers better and to maximize profitability, but they don't have access to it – It's locked away in legacy data silos. The next wave of digital transformation will involve moving away from legacy systems to converged architectures that embrace open standards."
AI and automation are also helping companies deal with a global skills shortage by enabling them to automate repetitive tasks at scale, shifting burdens from humans to machines. Adoption of automation and AI is already moving at remarkable speed as companies recognize the promise of being to operate more efficiently, gain better insight into their operations, and provide better service to their customers.
"We view automation as a lifeline for businesses," says Daigle.
Watch the latest episodes of LNIT