How automation is revolutionizing the customer experience
Organizations accelerate investments in bots and other innovations to improve engagement and drive revenue growth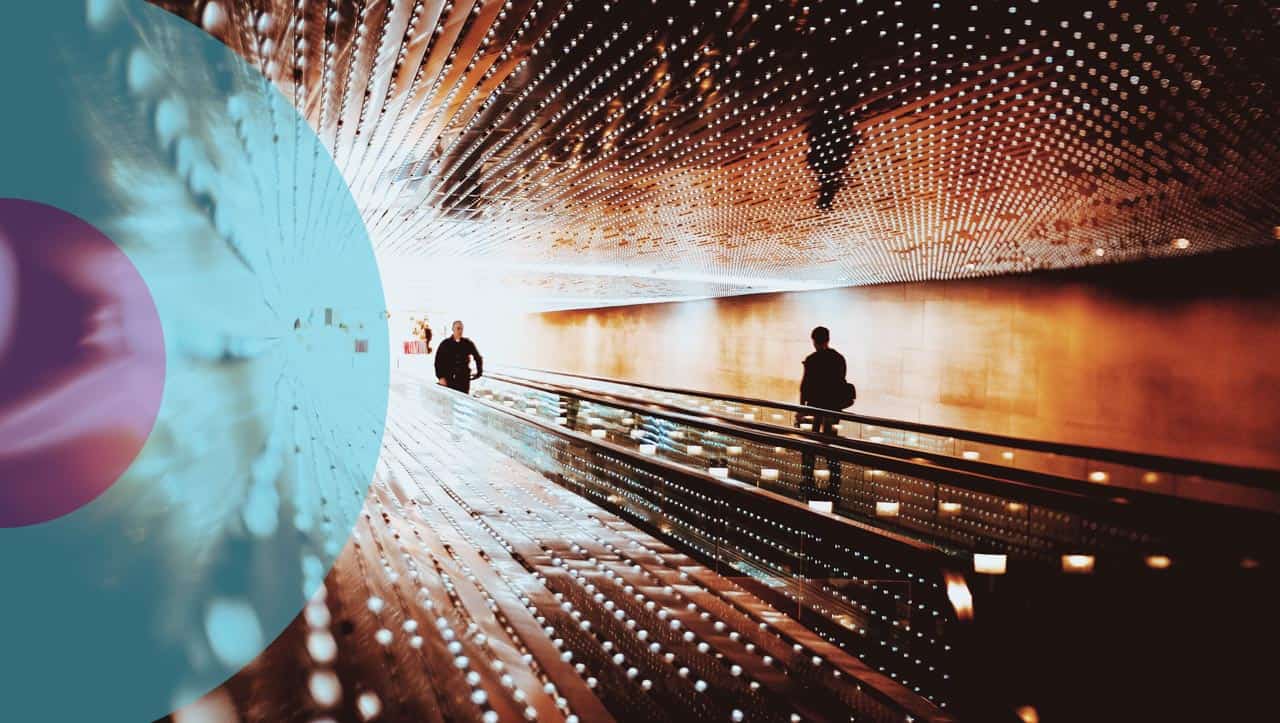 Artificial intelligence and automation are no longer something out of futuristic Terminator movies. They are already helping businesses to transform customer experiences across every industry, often just by automating things that humans used to improve existing processes. Forward-thinking CIOs are using automation more strategically to deliver creative, innovative solutions that can do everything from helping retailers provide smarter curbside pickups to enabling football stadiums to sell more hot dogs and beer.
"Three or four years ago [automation] was something we were just talking about. Today these systems are deployed. It has moved really quickly over the past 18 to 24 months," says Robert Daigle, AI Business and Innovation Leader with Lenovo's Infrastructure Solutions Group. "It's really accelerating."
Automation projects create an opportunity for CIOs to deliver cost savings by improving efficiencies and worker productivity. But as importantly, CIOs can help their organizations create better customer experiences to gain a competitive advantage and generate revenue growth.  Eight in 10 CIOs say they have implemented new technologies to enable better customer experiences and interactions, and 68% say revenue-generating initiatives are among their job responsibilities, according to IDG's 2021 State of the CIO survey.
The pandemic accelerated the need for automation
For many companies, the automation spark came from the COVID-19 pandemic, which "drove companies to embrace the digital transformation that they had been slow to invest in for a long time," says Thorsten Stremlau, director of worldwide strategic enterprise consulting at Lenovo. CIO's 2020 Pandemic Business Impact Survey found that 59% of organizations said the pandemic accelerated digital transformation efforts, and 54% said they used process automation to cope with the shift to remote work.
Organizations in all industries are looking at ways automation can improve customer experiences. Retailers have been one of the most active adopters, with automation enabling new point-of-sale methods that go beyond self-checkout to having no check-out at all. Just pick out the jeans you want and walk out. The system matches you to the jeans and your credit card gets billed.
During the pandemic, retailers deployed and optimized curbside pickup services with solutions that use computer vision to recognize a license plate number and match it to the customer, so an employee can run the order to the customer as soon as they pull up.
In healthcare, providers are using software that tracks wait times at local emergency rooms so that a patient can choose where they should go to be seen quickly. "Healthcare providers are changing their perspective and viewing patients as customers. They are thinking about the customer experience from the time they interact with you on a website to when you walk into the office," Daigle says.
Sports fans are also benefiting from AI and automation. At Levi's Stadium in Santa Clara, Calif., home to the San Francisco 49ers, fans can use an app to see which concession stands have the shortest lines.
At the University of North Carolina, officials deployed automated healthcare kiosks at on-campus sporting events in the fall of 2020 to encourage mask-wearing. The "health greeter kiosks" used real-time data from depth-sensing cameras to determine if people were wearing masks or properly social distancing, and offered encouraging messaging to help fans follow proper protocols. Daigle said the kiosks helped deliver 98% compliance with the university's COVID policies.
Rise of the bots
Bots and interactive voice assistants are booming across many industries. More than 130 million people encounter a digital voice assistant at least once a month, according to Statista. Automated bots can significantly streamline customer interactions, but Stremlau points out that these types of automated systems also raises some new concerns for IT and business leaders to consider. "There's a cultural or social perspective. Do customers perceive that automation is acceptable? Smart bots are great. But when I get confronted with a dumb bot, I feel like, `Shame on you for making me type in all that information for nothing,'" he says.
It's important, therefore, to be thoughtful about where to apply automation in customer-facing activities. Automation is not a blanket solution for every aspect of the customer experience, but often serves as a complement to service that humans are providing.
Measurable returns
Calculating ROI on using AI and automation to improve customer experience can be tricky business. Does the concession stand tracker at Levi's Stadium help to sell more hot dogs? Do they attract more return customers? Almost certainly. All these little improvements add up. They remove friction from the experience of going to a game—and take the sting out of that high ticket price.
Other projects deliver ROI that is easier to quantify. One example is loss prevention in retail. U.S. retailers lost $62 billion in 2019 to theft or "shrinkage." That's about 2% of total revenues. Automation reduces losses due to food spoilage or excessive unsold inventory by enabling retailers to predict demand more accurately, while also catching scan errors at self-checkout stations. Retailing is a low-margin business already, so "if you can save a half a percent, that's a big deal," Daigle says.
Stremlau and Daigle recommend that CIOs begin with projects that deliver these types of concrete and quantifiable savings to show management that it's worth investing more in automation and AI. Each win leads to another, as CIOs reinvest the savings from one project to launch the next one. Though ROI varies depending on the project, Stremlau says on average companies should expect automation and AI projects to pay for themselves in 10 to12 months.
Automation and AI are no longer abstract concepts. These are real-world solutions that are being rolled out today to gain competitive advantage. "Some companies have gone from having no AI strategy two or three years ago to having multiple AI solutions fully deployed now," Daigle says. "It's really exciting."
Watch the latest episodes of LNIT