The path to experience parity in hybrid work
The right technology investments to support a broad mix of remote and in-office employees will dictate productivity, satisfaction, and ultimately, company success.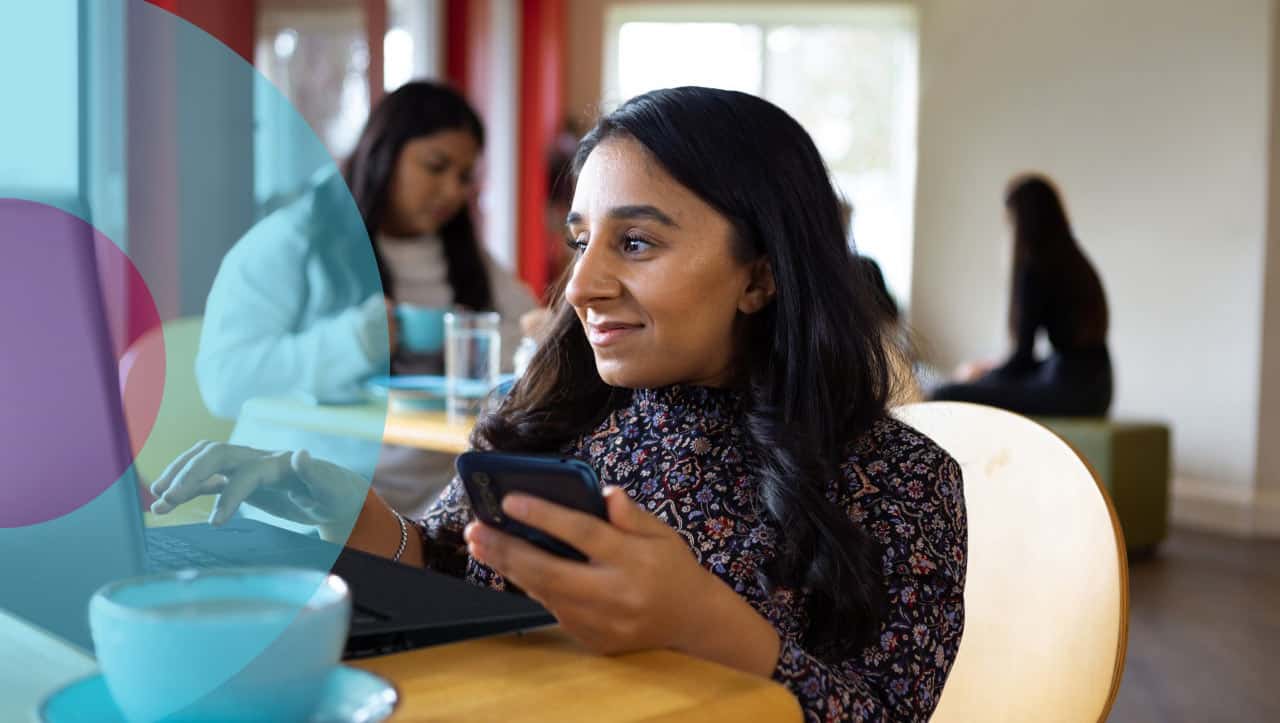 As the lingering pandemic continues to drive organizations' transition to the era of hybrid work, CIOs need to prepare for a range of new IT investments to deliver a consistent employee experience across the spectrum of how and where work gets done. With a mix of remote an in-office employees becoming a staple of the modern enterprise, CIOs are once again at a crossroads, where the right technology initiatives will dictate productivity, employee satisfaction, and ultimately, company success.
"This is a pivot point," says Shannon MacKay, general manager and executive director of the Smart Collaboration Business Group at Lenovo. "We need to break glass and come up with great new ideas to get closer to a seamless experience, whether you're in the office or remote."
When the global economy ground to a halt in March 2020, organizations scrambled to facilitate a near overnight shift to remote work, enabling legions of employees to securely collaborate with co-workers, keep mission-critical business operations going, and engage meaningfully with customers and partners. Now, as companies take steps to reopen office space, the hybrid work model appears as if it's here to stay: 55% of HR professionals responding to a Deloitte study expect at least half of their workforce to be remote in the future, up from a mere 13% prior to the onset of COVID-19.
IDC research confirms there is no return to the largely in-office work profile of 2019, despite variability across regions and industries. Holly Muscolino, research vice president, Content and Process Strategies and the Future of Work, writes that IDC expects more individuals to work from home offices and other remote locations, but also projects greater movement between locations. That means changes not just to remote setups, but also to the in-office experience, including the need to minimize the number of people in a building or office space at any one time for safety measures.
From a technology perspective, it's no longer tenable to accommodate remote work scenarios as an afterthought—instead, hybrid infrastructure, processes, and policies must be specifically designed to bring parity to a new kind of workplace. Organizations must ensure all workers have secure access to the technology resources required to do their jobs, no matter their preferred device or whether they are working local, remote, in the field, or switching between locations. The goal is a seamless employee experience that transcends the entire spectrum of hybrid work scenarios. IDC calls it "experience parity."
"People sitting in a conference room should have the same advantages (and disadvantages) as those at home," says Muscolino, underscoring the need to account for security protocols, network and computing resources, as well as collaboration. "Successful companies will enable workers to work together separately and in real time."
A spectrum of solutions
The first wave of efforts to quickly enable secure remote work during the early days of the pandemic were successful for the most part, but some pain points quickly emerged. Online meeting fatigue, the struggle with work/life balance, generational preferences for collaboration and work location, and, more recently, establishing parity between employees working from home and in the office are among the complexities IT organizations face as they evolve infrastructure in support of a hybrid workplace.
A survey conducted by Virtira Consulting found nearly half (49%) of professionals working remotely reported a high degree of exhaustion as a direct result of juggling numerous daily video calls. And the generational divide is real: Generation Lab found 40% of college students and recent grads prefer to work in-person driven by the desire for social engagement as well as concerns about being left behind; in comparison, a Slack survey found just 12% of office workers in general want to be back in the office full time.
"It's the first time there are five generations in the workplace," says MacKay. "How they work and what they value as employees is quite different." The challenge for CIOs, MacKay says, "is to figure out where to play within that spectrum. They need to provide products and devices that enable that flexibility."
Smart technology could be the great equalizer for delivering choice and flexibility. "We've done a good job of getting the basics down," says MacKay. "But we're just scratching the surface of where technology can go."
For example, dedicated personal devices specifically configured to maximize Unified Communications (UC) platforms such as Zoom or Teams can enrich the experience for both remote and in-office users with the addition of enhanced content sharing and whiteboard features. All-in-one peripherals that consolidate sound, camera, and advanced capabilities like AR/VR can help to streamline office space, simplify setup, and ease vendor management and device integration.
In the office, single-box solution kits for collaboration integrate the right hardware, software, and services to get conference rooms up and running quickly. The addition of new peripherals such as enterprise-grade sound bars along with next-generation cameras sporting smart capabilities like whiteboard awareness, spatial audio, and wide-field-of-view features will deliver an immersive, 360-degree experience for everyone regardless of where they are located.
Smart technology can further enhance in-office settings with capabilities that foster collaboration and optimize space utilization, important when companies are committed to bringing workers back in office safely. For example, scheduling software with integrations to UC platforms can help in-office employees more effectively book meeting space without overlap while smart building capabilities automatically calibrate optimal environmental conditions, including temperature, airflow, and lighting to drive cost and energy efficiencies as well as promote air quality and safety.
A broader technology catalog
CIOs will need to expand the enterprise technology catalog to accommodate the range of working environments and user preferences. However, supporting a broader IT portfolio can increase complexity and management headaches—a scenario CIOs have been working to address for years through outsourcing and managed services. Technology leaders can extend the "as a service" concept to take advantage of new Collaboration-as-a-Service and Device-as-a-Service options, mitigating the challenges of deploying and managing a diverse infrastructure for hybrid work and allowing IT teams to devote time and energy to higher-value projects. "These services help CIOs run infrastructure more efficiently while still staying relatively lean," says MacKay.
That's just one of many decisions CIOs will need to make in the months ahead to support a new type of work environment.
"Those who survive and do well," says MacKay, "will need to take the time to figure out what the hybrid workplace looks like and what type of infrastructure is needed to support it.
Watch the latest episodes of LNIT