What can IT do to address generational disparities in a hybrid work model?
A more flexible approach to technology can better serve differences across the workforce.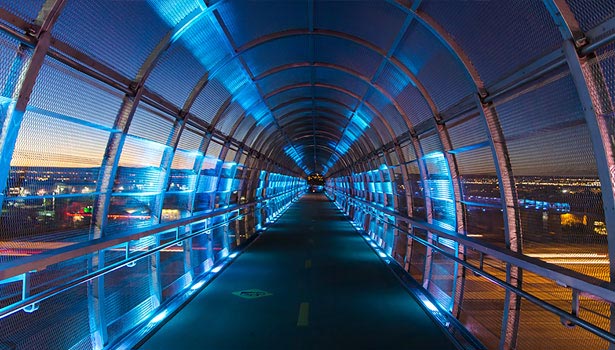 The pandemic-induced shift to remote work has revealed sharp and sometimes unexpected distinctions between different generations of workers. Many studies show, for example, Baby Boomers and Gen X have had an easier time working remotely than Gen Z and Millennials. The bottom line is that remote work has put a bright light on generational differences regarding technology, collaboration, and productivity outside of the traditional workplace.
"There are definitely generational differences between younger and older workers," said Jeff Kagan, industry analyst and columnist (@jeffkagan). "What is easy for the young is often more difficult for the older workers. IT systems must be very easy to use for everyone."
As remote work models persist and new hybrid models emerge, many organizations are looking to IT to come up with new solutions to help smooth over any generational differences and keep all workers collaborative and productive. We asked the IDG Influencer Network, a community of IT professionals, industry analysts, and other experts, how IT can address generational differences across the workforce. Here's a summary of what they said.
More flexibility required
Experts agree IT can play an important role in providing "experience parity" across the workforce. But because there's no blanket solution, IT needs to be more flexible:
A flexible model requires IT leaders to be more open-minded than ever before about employee needs and preferences.
"IT needs to realize there's wisdom in age and wisdom in youth regarding technology," said Will Kelly, technical marketing manager for a container security startup (@willkelly). "They shouldn't trip themselves up on stereotypes and innuendos about generational differences."
Which isn't to say that generational differences don't exist. It's important to acknowledge those differences and provide solutions that support different ways of working.
"Millennials most likely will solve or try to solve their issues, while Gen X can submit a ticket to resolve the issue," said Martha Cisneros, an IT engineer and technology consultant (@marthacisneros). A customized service desk with a knowledge base of FAQs could help there, Cisneros said.
A persona-based approach, backed by training and support
Joanne Friedman, PhD., CEO and principal for Smart Manufacturing at Connektedminds Inc. (@joannefriedman), suggests one way for IT to better understand generational differences is by adopting a proven technique from their colleagues in marketing: persona development: "The best thing a CIO can do is partner with marketing and develop user personas that balance IT's needs for security with different groups of end users' needs for tools that complement their role in the business."
CIOs should also look to build IT teams that reflect the generational diversity of the broader workforce. "IT can hire older employees that understand the challenges firsthand and mentor their generational peers on the complexities of hybrid and remote work models," said Frank Cutitta, CEO and founder of HealthTech Decisions Lab (@fcutitta). "While Baby Boomers appreciate coaching from younger generations, the empathy they have with fellow Boomers can be a powerful training and support element."
Training and support are recurring themes to address generational gaps:
Creating the infrastructure for the hybrid workplace is an opportunity for IT leaders to rethink how technology enables and enhances the employee experience across the workforce.
"The emerging flexible workplace must be designed with a focus on the different needs, values, and goals for each generation," said tech influencer Elitsa Krumova (@Eli_Krumova). "Organizational leaders should certify that the diverse expectations and demands of the multigenerational workforce are addressed appropriately, providing the required type and level of support for all ages."
Watch the latest episodes of LNIT