Developing your metaverse strategy? Read this first.
AR/VR and virtual spaces are showing a lot of promise for the enterprise, with many use cases emerging.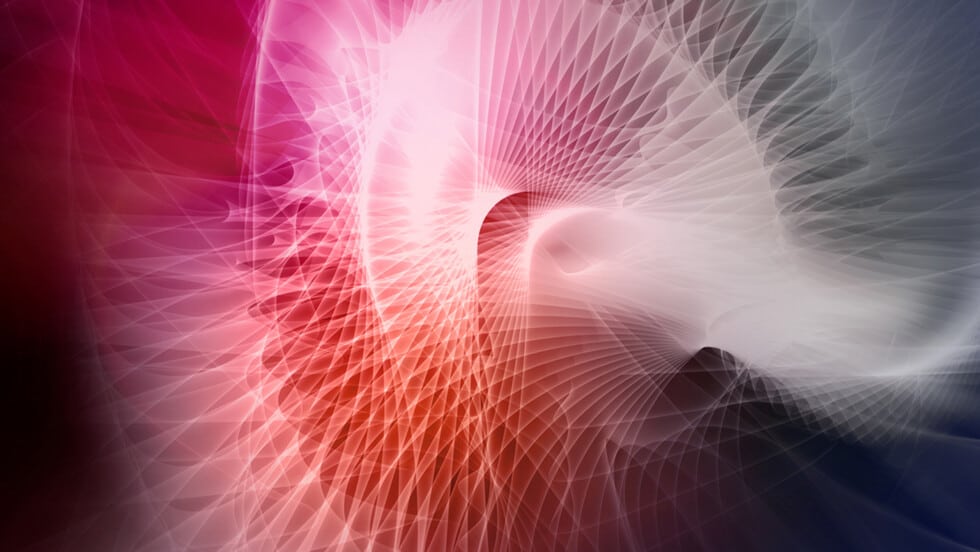 Are you ready for the metaverse in the workplace? Many of your employees are; nearly half (44%) say they are willing to try it, according to research from Lenovo.
That's a positive sign for CIOs considering the adoption and integration of key metaverse technologies such as augmented reality (AR) and virtual reality (VR). To succeed, they'll need to understand the emerging use cases, enabling technologies, and skillsets required.
We asked the CIO Experts Network, a community of IT professionals and technology industry influencers, to paint a picture of the enterprise metaverse over the next three to five years. Here are five takeaways based on their responses.
Be ready for skepticism
Any new technology has its share of doubters. It took a decade for business leaders to recognize the true value of the cloud. Metaverse acceptance outside of consumer applications is likely to take some work, as vendors seek to establish credibility and CIOs try to manage the hype cycle.
"Regardless of Meta's huge investment into the metaverse, it still has not been defined by any one organization," says Scott Schober (@ScottBVS), President/CEO at Berkeley Varitronics Systems Inc. "Tech companies of all sizes are staking their claims [but] many of them are 'pie in the sky' claims with demos trying to excite existing shareholders, while attracting new investors that share their vision."
Another challenge could come from any extended economic downturn, requiring CIOs to shorten their list of speculative investments. "Tighter IT budgets could knock metaverse-based projects down the list of strategic priorities, unless they are tied to revenue generation," says Will Kelly (@willkelly), a content and product marketing manager focused on the cloud and DevOps.
Practical use cases are emerging
Emerging use cases could help CIOs address some of the skepticism and the need for business value. Commonly mentioned applications for the metaverse include education/training, collaboration, and improved remote-work productivity.
Isaac Sacolick (@nyike), president of StarCIO and author of "Digital Trailblazers," offered a few potential solutions:
In healthcare, a hospital could use VR technology to capture data from different medical devices and present it back to doctors to create personalized diagnostics.
A construction company could use AR connected to its building information modeling system to create a learning metaverse for new workers.
Higher education institutions could create a variety of educational metaverses that combine in-person and virtual learning.
Using AR/VR to enhance and optimize virtual collaboration is emerging as a practical application across all parts of an organization, according to Gene De Libero (@GeneDeLibero), chief strategy officer with GeekHive.com. "This will affect all business areas, from sales and marketing to customer support, investor relations, workforce enablement/training, and more," he says.
Pamela Rucker (@pamelajrucker), an instructor on leadership, strategy, and innovation with Harvard Professional Development, sees two significant opportunities for AR/VR applications: training and communications.
"You can take the jobs people do every day and train them in a completely virtual space," Rucker says. "You can then use roleplaying to create what-if scenarios and innovate faster."
The metaverse could also make business communications richer and more visual. "What do we tend to do when we're working with people? We think about the projects they're on, the people they're connected to, the scope of their responsibilities, how many emails we have from them, what we need to follow up on, and what we spoke about in our last few meetings," she says.  In the metaverse, this information can be presented "as a visual, multi-layered representation of how your mind thinks and works every day. And then you can move it around in space."
Other use cases are likely to emerge as the technology matures and more organizations experiment with it.
"The sky's the limit on whatever we can imagine in the next three years and beyond," says Peggy Smedley (@connectedworld), president and editorial director of Specialty Publishing Media. Immersive online environments can be used "to train, test, show, support, sell, and experience," she adds.
Understand the enabling technologies
Having the right use case is a solid start. But that doesn't mean you're ready to launch.
"Jumping too quickly into the metaverse now without a clear technology driver is a mistake," says Schober, who advises that companies consider which technologies best complement their business models. "This might mean choosing between AR and VR, or it might mean finding an innovative way to take on both of these technologies at once through a more hybrid approach."
Peter Nichol (@PeterBNichol), chief technology officer at OROCA Innovations, offered insights into four technologies that he thinks will accelerate metaverse adoption:
3D immersive experiences — offering people a "second life" — will transform 2D websites into 3D global virtual environments.
AI and computer vision will connect users to the metaverse through interaction with images and videos.
IoT will tackle the enormous challenge of mapping data from real life into a digital world.
Blockchain offers a foundation for cryptocurrencies and NFTs to allow buying and selling any virtual asset, leading us toward an entirely virtual economy.
Prepare for new roles and enhanced skill sets
IT leaders will need to map out how metaverse technologies relate to existing skill sets vs. what they will need to nurture or hire.
"Without the right foundational talent in place, there will be no structure to build the future of the metaverse," says Kieran Gilmurray (@KieranGilmurray), CEO of Digital Automation and Robotics Ltd. Practical talent "includes AR/VR software engineers, 3D game designers, storytellers, cloud specialists, and hardware engineers."
Sacolick notes the need for solutions engineers, architects, user experience specialists, content creators, software developers, and DataOps engineers "to work collaboratively on these next-gen immersive experiences." Nichol calls out the need for data scientists for AI vision and natural language processing, "allowing users to interact in their native language driven by advanced analytics." Engineers, he adds, will need to operate across the IoT stack "to make the physical and digital worlds indistinguishable."
Consider the participants and the impact
As the enterprise metaverse takes shape, there's one other important opportunity for CIOs to consider: Creating an immersive world where diversity and inclusivity is built in from the start.
"If we create a metaverse that is accessible and inclusive to all humans, we can accomplish so much over the next three to five years," said Debra Ruh (@debraruh), CEO of Ruh Global Impact and executive chair of Billion Strong, an identity and empowerment community for people with disabilities. "Societal issues have been dragged into the workplace. We now have the opportunity to create a metaverse and AR/VR tools that not only include everyone, but to also use these tools to really make a difference in society."
Want more? Watch the Explain it like we're 5th graders episode of Lenovo Late Night I.T. Season 2.
Watch the latest episodes of LNIT